EDIT 1:30 Rain missed us mid day. It doesn't look like anything is behind this storm right now, so fishing will remain solid into the evening!!!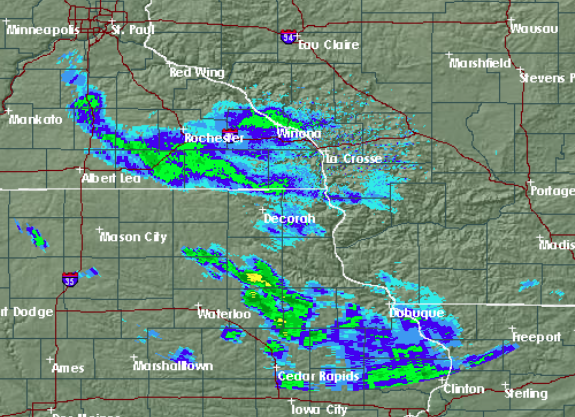 Showers and thunderstorms likely, mainly after 1pm. Cloudy, with a high near 58. East wind 11 to 14 mph. Chance of precipitation is 70%. New rainfall amounts between a tenth and quarter of an inch, except higher amounts possible in thunderstorms.
Creeks are clear to stained with the exception of the largest creeks which are stained to murky.
We had no more rain after the brief storm yesterday morning which means things have dropped and cleared significantly for today. We're forecasted for showers with a random storm cell here and there in the afternoon. Nothing to freak out about through the day so far. Things should be on track.
The weekend might be a different story. Tonight is a wild card, we might get some rain again, but nothing significant. The same goes for Saturday. Saturday night is the rough forecast as it is supposed to dump an inch or two of rain on us. What this rain will do we will not know until it falls. If it is a shower or gentle rain we will have fishable water. If it falls heavily and over a short period of time, then things will get messy. We will keep you posted!
For today, caddis and craneflies on the surface, as well as small terrestrials (ants, beetles, and attractors such as the hippie stomper). Keep an eye out for some larger spring stoneflies too as they were coming off yesterday.
Subsurface fishing has been excellent with scuds and pink squirrels as well as pink and purple bellied pheasant tail nymphs in the clear water.
Swinging soft hackles and leeches below riffles has also been extremely effective.