St. Croix Rod/ local Wisconsin packages available!
St. Croix is a Wisconsin company designing and producing rods that fit our fisheries! They aren't just guessing when they make a small stream rod for the driftless, or a bigger stick for smallmouth and muskies, they know the Midwest!!!
Their new top of the line EVOS rods are some of the finest rods we have ever fished and casted, while their budget friendly CONNECT series gives you an incredible rod with enough money in your pocket to enjoy Friday Night Fish Fry.
In celebration of their new rod lineup we are offering the following gift packages (to be picked up in store) from November 1 to March 1.
With a new EVOS rod you get: a dozen guide's choice flies, long sleeve cow t-shirt, 6-pack of spotted cow, local cheese curds and a Driftless Provisions sausage.
CONNECT rod gets you a bag of local curds and a dozen guide's choice flies.Can you get any more Wisconsin?
6 pack only available for 21 years and older. Substitute Wisco pop for spotted cow for those who prefer. Rods will ship for free, all other items to be picked up at Driftless Angler.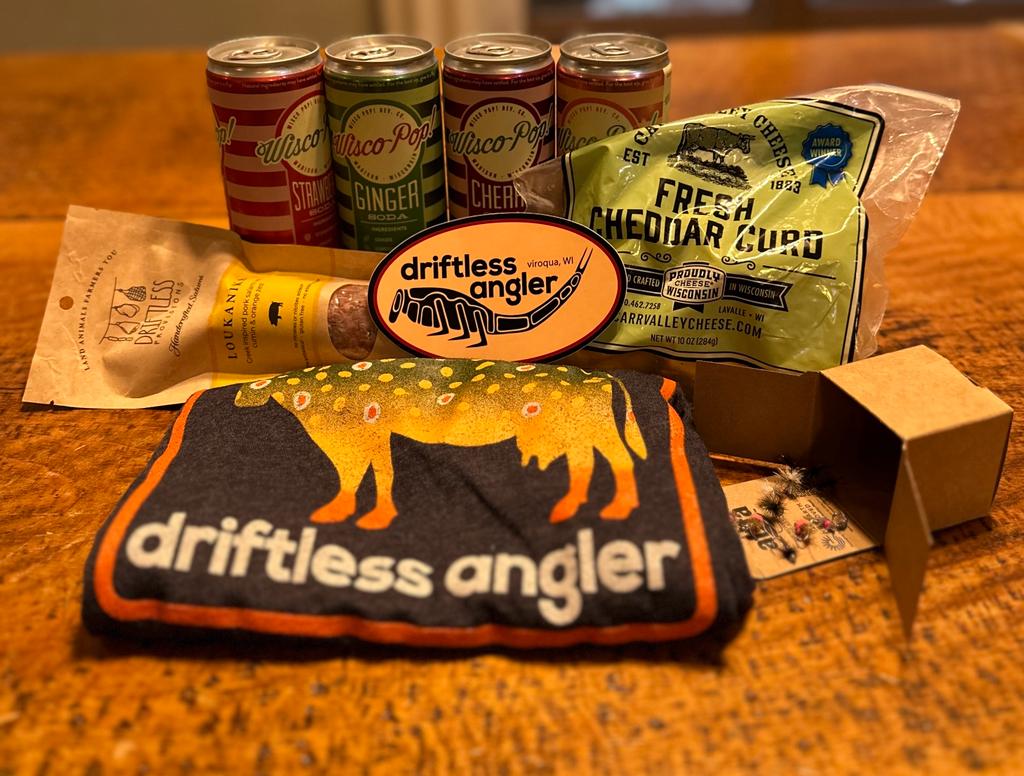 Related Products