Dorado Combo Trip November 2023
Join us chasing the world's best sport fish! We split the trip between hunting huge fish on the Upper Parana and the exclusive water paradise of the Ibera Marsh. The trip in November takes advantage of spring in Argentina, meaning you do not have to deal with the heat and bugs!
Dorado are what every fish wants to be. Explosive takes on the surface on crease flies or deceiver style flies (we fish floating lines the whole trip, with bead chain eyes being the heaviest fly fished!) and fights that are measured not on if they jump, but how many times they jump! It's as if someone mixed bass, pike, muskie, barracuda and tarpon and made them 10 times more aggressive.
There is no other outfitter that can offer fishing both the Marsh and the Upper Parana like this. It is truly a trip of a lifetime.
Trip cost is $6850 based on double occupancy. The cost includes lodging, food, all drinks, guided fishing, ground transportation, local flights and flies. Does not include international airfare and gratuity.
Please call or e-mail the shop for more details and take a look below for the itinerary.
Mat is obsessed with dorado and calls these fish the most fun you will ever have on a fly rod.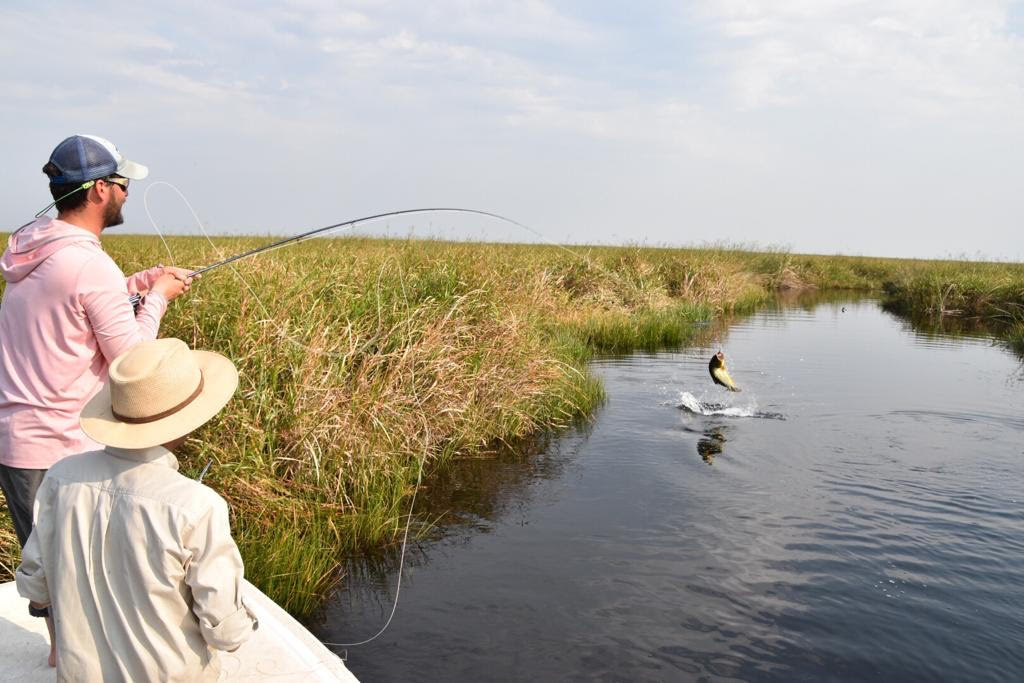 Related Products