Guided Trips
Guided Fly Fishing Trips
The Driftless area of Wisconsin has a dizzying amount of fly fishable water with some of the best spring creek fishing in the world. Our professional guide staff can help anglers of any level improve their skills and knowledge of our area.
Driftless Angler also offers a complete selection of rental equipment including rods, reels and hip waders, among other essentials such as flies, leader and tippet, rain gear, and polarized sunglasses should you wish to leave your gear behind.
Daily Rates
Meeting times for trips can be fit into an anglers schedule, call ahead for info. Typically, during the Early Season, we meet at the shop at 9:00 AM as fishing is better as the water warms. During the Regular season we meet at the shop at 7:00 AM when the water is cooler. In the heat of the summer we may split the day fishing early and late (5-9). All trips include flies, leaders and tippet, and full day trips include lunch.
| | | |
| --- | --- | --- |
| Type | Duration | Cost |
| One Person | Full Day | $270.00 |
| One Person | Half Day | $195.00 |
| Two Person | Full Day | $380.00 |
| Two Person | Half Day | $300.00 |
Three days (72 hours) advance is required for booking - no deposit required - only a credit card to hold the day. Cancellations are accepted up until 48 hours before the trip. After that, 50% the cost of the trip will be charged. No shows are charged full trip price. For Iowa trips, add $20.00 per trip.
Our Guides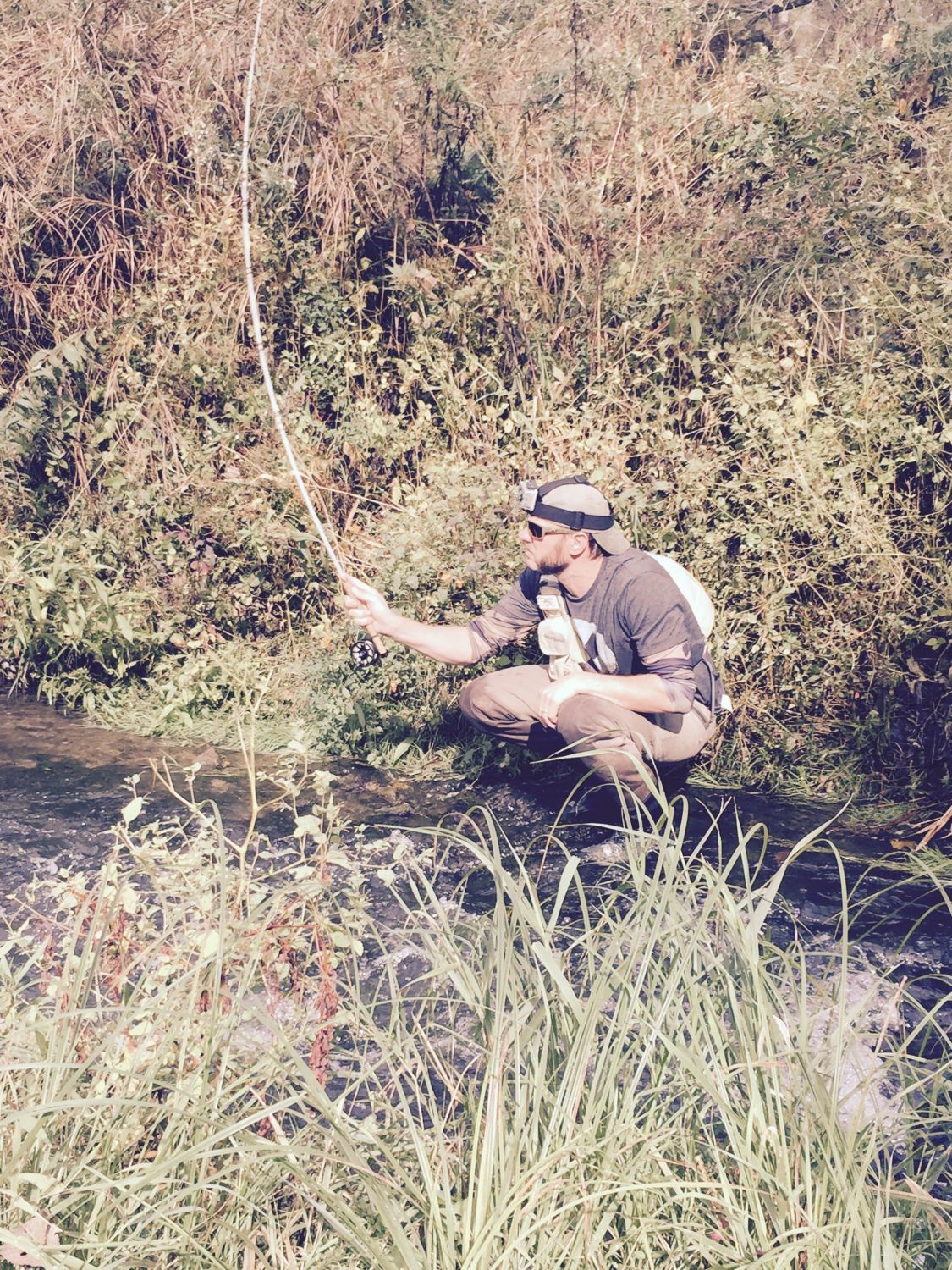 Mat Wagner
The owner of the Driftless Angler, Mat has been fly fishing and working in shops since he was 14. Born and raised in Michigan, he has fished and guided all over North America with time spent in Michigan, British Columbia, and Northern New Mexico. When you fish with Mat be prepared to walk quite a bit, as he prefers to cover a lot of water to provide a variety of opportunities for his clients to learn new tactics and catch fish.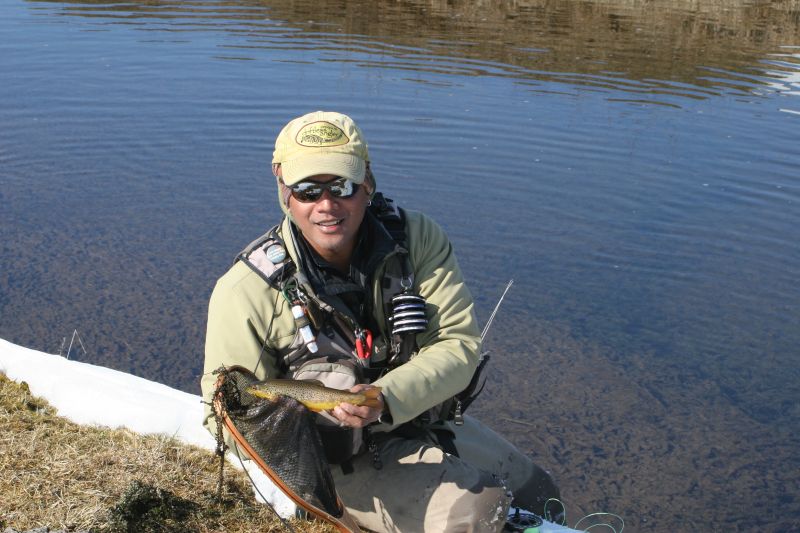 Peter Cozad
A native of La Crescent in southeastern Minnesota Peter Cozad has a passion for fly fishing that was forged by the wary trout of the Driftless area's spring creeks. As an accomplished fly tier and fly caster
Peter has found ways to tangle with everything from cagey carp in Minneapolis lakes to supercharged snook in the Florida mangroves. He has fished alongside several of the angling world's most recognizable characters and has pursued nearly every freshwater fish imaginable, most of them with a fly rod. He has caught trout throughout the western United States, Canada, and once visited Japan where he managed to convince a river master to let him cast flies to trout on some of the country's most exclusive water. Peter is a well-traveled and versatile angler, but his deep appreciation for the unique cold water resource of the Driftless area is why he calls Western Wisconsin home. He has spent countless hours introducing others to the challenges and rewards of trout fishing in the Midwest, yet it's still hard to tell who is having more fun when he's watching someone else catch a fish.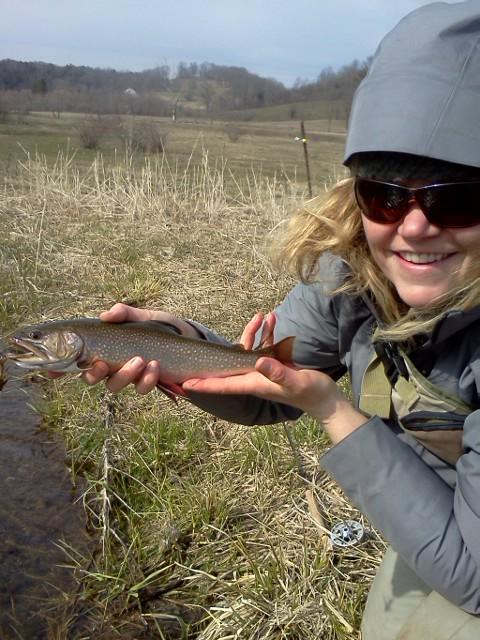 Geri Meyer
Having been born and raised in the Pacific Northwest, Geri had her first casting lesson in the Blue Mountains of Oregon. Fly fishing didn't actually "stick" until she was given a fly rod & reel in northern New Mexico. Since then, the addiction has been strong.
Calling the Driftless area of Wisconsin home for 10 years now, Geri has put more miles on the stream than she feels comfortable admitting. As co-owner and manager of the shop, every day is an adventure in the trout world. Geri specializes in the fundamentals of fly fishing, and very much appreciates fishing with beginners. Geri loves having the opportunity to fish with fellow female fly anglers, and feels that a relaxed, fun environment while teaching, helps create a positive relationship with fly fishing. Be prepared to walk a bit, and to laugh a lot!
Jim Gitter:
Nick Voss:
Jerry Khang: